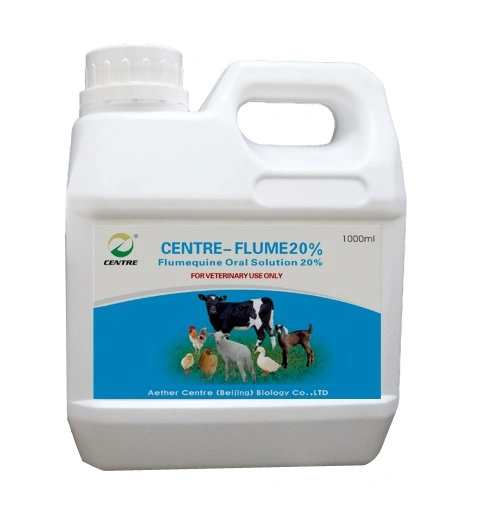 Product Description
Composition: Flumequine 200mg/ml
Indication: Fuloroquinolone drug effective against particularly gram-negative bacteria.
Dosage: Calves, sheep and goat: Twice daily, 10ml per 75-150kg.b.w. for 3-5 days; poultry: 1L/1000=2000L water for 3-5 days
Company Information
1,Beijing Centre Biology Co., Ltd is a high-technology company specializing in researching,developing,manufacturing and selling animal health care products and providing technical service for breeding and administration.
2,We are the biggest GMP manufacturer of Herbal products and a leading chemical-medicine enterprise for animal health in china.
3. National Standard Maker for certain Veterinary Herbal products.
4. Qualified company for EUROPE FAMIQS Certificate for Herbal Products, and international ISO 9001 and ISO 14001.
5.Board Chairman Unit of Beijing Veterinary Association
6. Our herbal products have been exported to more than 50 countries.
7,Our core products include Herbal medicines,chemical medicines , feed additives and vaccines .