Product Name: Cefotaxime sodium
CAS NO: 64485-93-4
Purity: 99%min
Appearance: This product is white, almost white or yellowish white crystalline powder; odorless or slight special smell. It is free soluble in water, slightly soluble in ethanol, insoluble in chloroform.

Application: Treatment of infections of lower respiratory tract including pneumonia, urinary tract, skin and skin structures, bone and joints; treatment of bacteremia/septicemia, CNS infections, intra-abdominal infections including peritonitis, gynecological infections including pelvic inflammatory disease, endometritis and pelvic cellulitis caused by susceptible strains of specific microorganisms; perioperative prophylaxis.

Shelf life:It can be always used if keep properly.

It is not as effective against cefazolin as Gram-positive bacteria. Enterococci are resistant to this product. It is not effective against -resistant pneumococcus. It has strong bactericidal activity against Gram-negative bacteria. It is effective against E. coli, influenza, bacillus, and singularities. Proteus and Salmonella have stronger effects than cefoperazone, weak or resistant to Bacteroides fragilis, and Pseudomonas aeruginosa and Enterobacter cloacae are not sensitive to this product.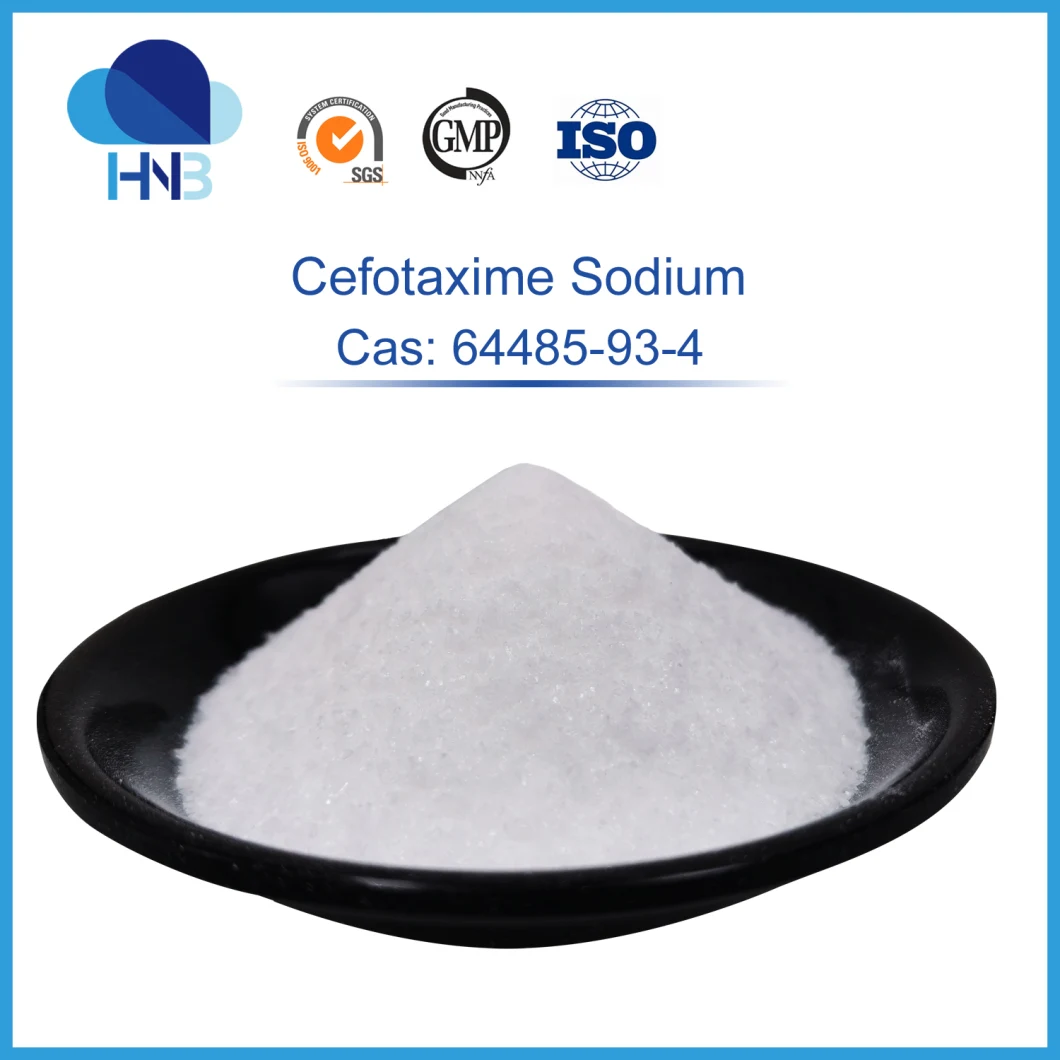 ITEMS

SPECIFICATION

RESULTS

Appearance

White to pale yellow Crystalline Powder

Passed

Identification

IR Spectrum

HPLC RT

Sodium

Passed

Passed

Passed

Clarity

Clear

Passed

Color of Solution

NMT 0.2(430mm,10% solution)

Passed

Specific optical rotation

+56°~+64°

+61°

PH

4.5~6.5

5.5

Loss on drying

≤3.0%

2.7%

Chromatographic purity

Individual impurity

Total impurity

≤1.0%

≤3.0%

≤0.6%

≤2.0%

Sterility

Sterile

Passed

Bacterial Endotoxins

NMT 0.20 USP EU/mg

Passed

Particulate matter

≥10um NMT 6000

≥25 um NMT 600

Passed

Passed

Assay(HPLC)

916-964μg/mg

940μg/mg

Storage Condition

Preserve in tight container.