Large 250g Calcium Hypochlorite Tablet Press for Calcium Chloride Tablets and Calcium Hypochlorite Tablets

Technical Parameters:
Production Capacity

3-5molds/min(the actual speed according to product process requirement)

Working Pressure

≤200T(1. step-less adjustment 2. can be bidirectional compress)

Working Stroke

Up stroke≤250mm,down strokes≤150mm(1. step-less adjustment
2. Customized based on customer's request. )

Filling Depth

≤150mm(1. step-less adjustment 2. Customized based on customer's request. )

Product Mould

Customized according to the tablet features(Multi-cavity Mould)

Apply to Shape

Round, square, or special-shaped(suitable for a variety of shapes)

Motor Power

18. 5kw 22kw(Servo)

Weight&Size

Approximately:4800kg 2500mm*1100mm*2100mm(L*W*H)
Main Features:
1. With force feeder, improve granule flow-ability and filling performance, ensure filling precision, avoiding too much dust and cross pollution.
2. PLC and touch screen control, operation is easy and observable.
3. Perfect tablet pressing system, twice compress forming, reasonable framework with proper space and large pressure roller, the tablet would be pressed in longer time with no tablet weight difference.
4. It can automatically record all the operation parameter for different batch production, convenient recovery of production for same specification tablets.
5. Shell is made of stainless steel, fully enclosed type. Surface of turret is covered with harderned layer to make it wear resistant, meeting GMP standards.
6. Pressure sensor protection device would stop the machine to protect the punch moulds.
7. Automatical oil and grease lubrication system for pressure roller, punches, reduce abrasion and prolong service life of machine.
8. Special oil proof, dust proof and noice proof design.
Remark: It can be used press double color tablet with little modification.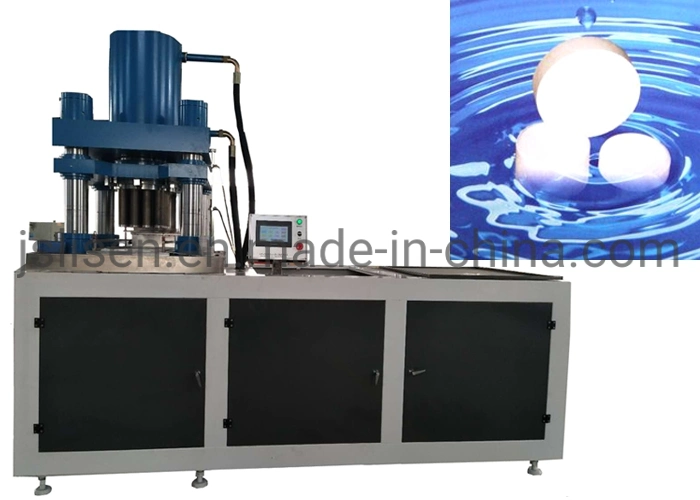 Technology and Advantage:
1.Demoulding Protection
Protecting the compressed tablet well,which are damaged by improper mould forces in the course of production.
2.Uniform Density
Uniform density of the compressed tablet can be ensured through special technology.
3.Different layer different color
Can compress the tablet with different layers and different colors.
4.Multiple Production Capacity
Production capacity can be raised many times under certain conditions.
5.Safety Protection
If some abnormal condition occurs,it will stop immediately and minimize its negative effects.
Tablet Press Machine Applications: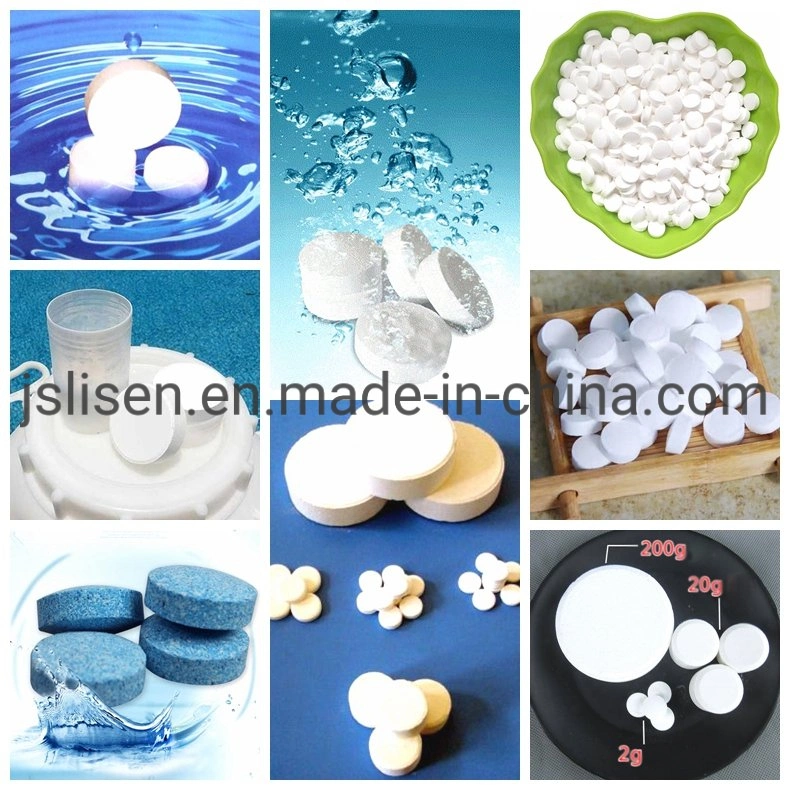 FAQ:
1. How to choose proper machine / equipment.
Kindly reply us the following items,
-what is the product you do
- raw material
- the production capacity per hour or per day.
- power supply, such as Voltage, Hz, and Phase
Our technical engineer would suggest the proper model with necssary information for your reference. And the production line in workshop could be supplied as per your inquiry.
2. Quality Assurance
· We support SAMPLE making and testing with your raw material.
· Every set of machine would be strictly inspected before shipment to ensure the quality.
· TEST RUNNING with material could be supported according to your inquiry.
· There would be quality certificate along with machine.
· Easily Wear and tear parts would be shipped with machine.
· Real-time checking on line for machine manufacturing would be supplied if you like.
· Spot checking would be welcome if you like to visit our factory, and the whole journey would be arranged well for you.
3. After sale service.
We supply operation training for workers, and installation in your location.
Regular and considerate inquiry in the email would be supplied for machine running and usual maintenance.